LES STABLES TRIATHLON CAMPS - AN OVERVIEW
THE VENUE - #triathlonparadise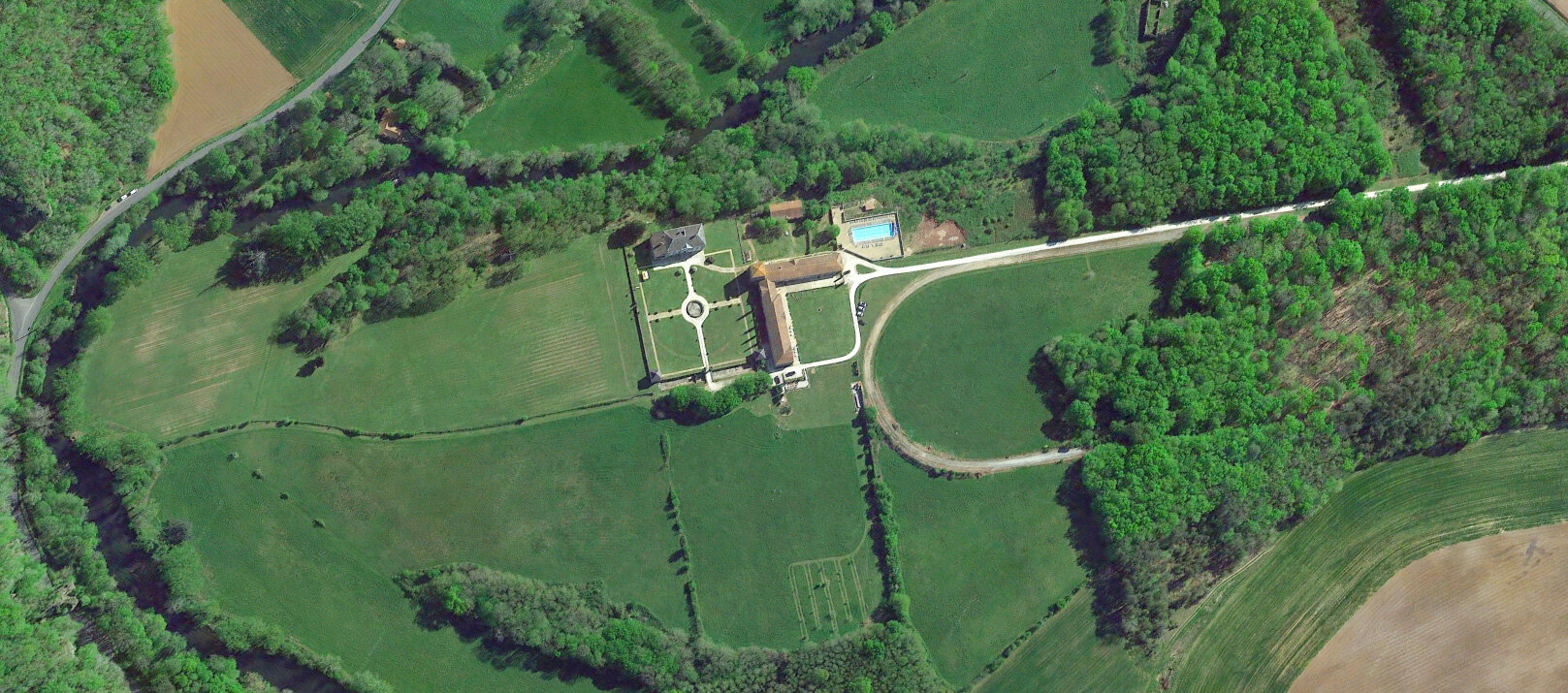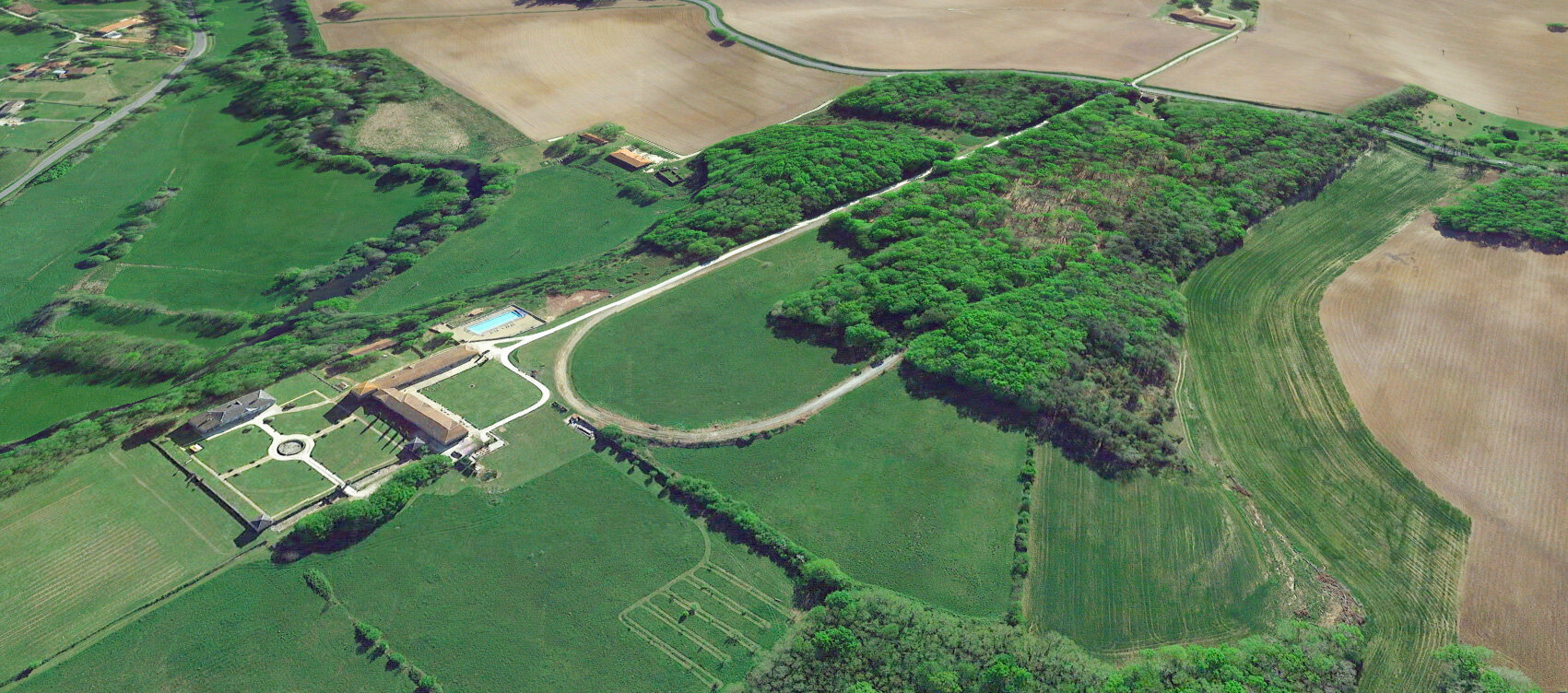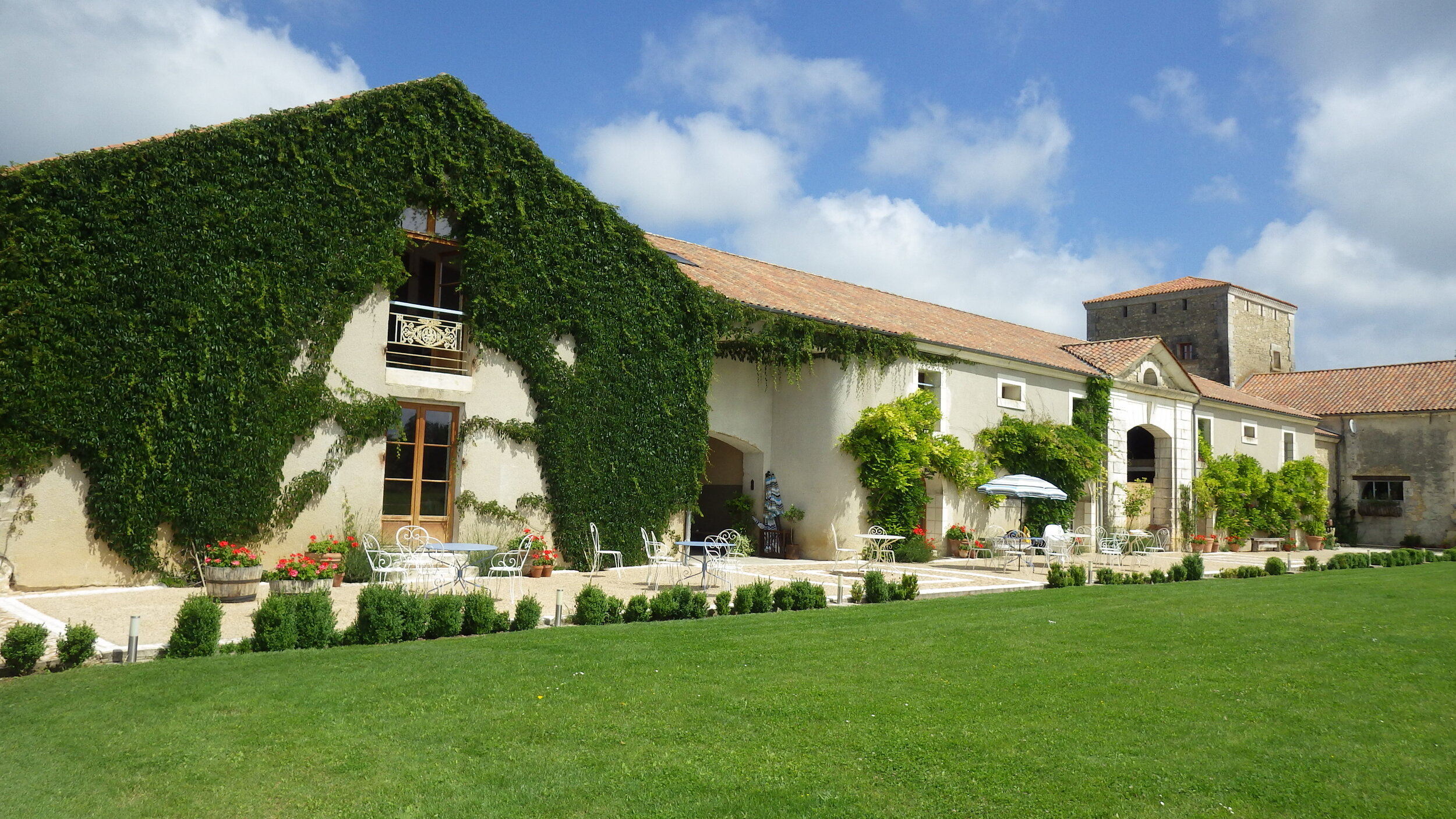 A BRIEF OVERVIEW
We could go on about the venue, about the 18th century stables which has been beautifully converted into Apartments, a social meeting area, a secure bike store and gymnasium; about the 25 metre heated swimming pool, about the 800 metre running track, about the fifty hectares of woodland and wild meadow, about the stunning River Dronne that borders the private estate that is Les Stables own little bit of paradise… But as the saying goes a picture paints a thousand words, so we will just leave you to ponder over the images, #triathlonparadise
ACCOMMODATION
Les Stables offers accommodation for up to 20 guests. With two apartments that sleep four guests and a further two apartments that sleep up to six. All bedrooms are en-suite with their own private bathrooms
All apartments are finished to a high standard, with fully fitted kitchens and spacious living areas for you to chill and socialise in
The tranquillity of the location coupled with the quality of the accommodation makes it a perfect place to chill out after a long hard bike ride, or a tough session on the track…and the pool is there not just to train in but also to relax in.
FOR MORE DETAILS ON APARTMENTS PLEASE GO TO THE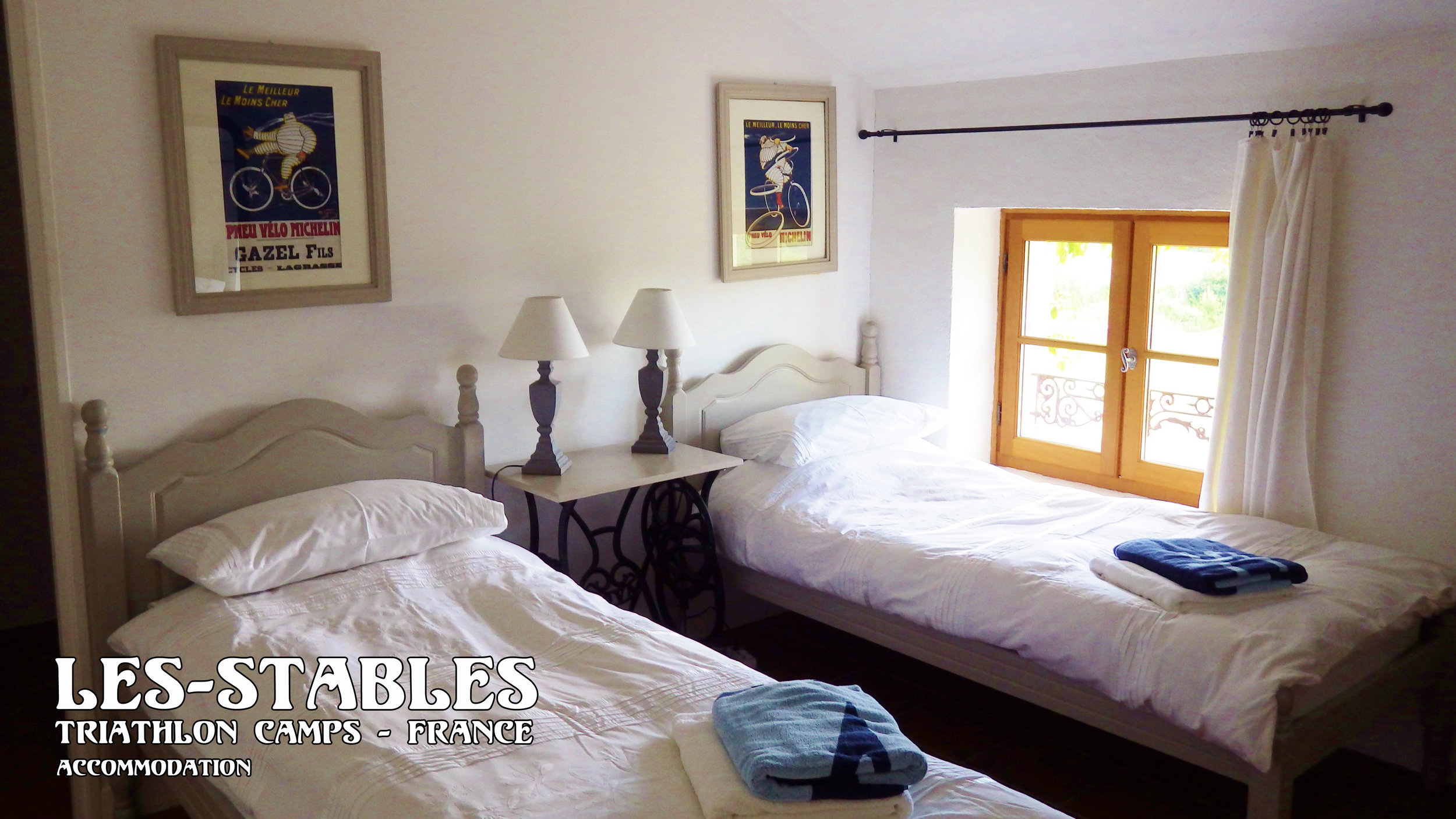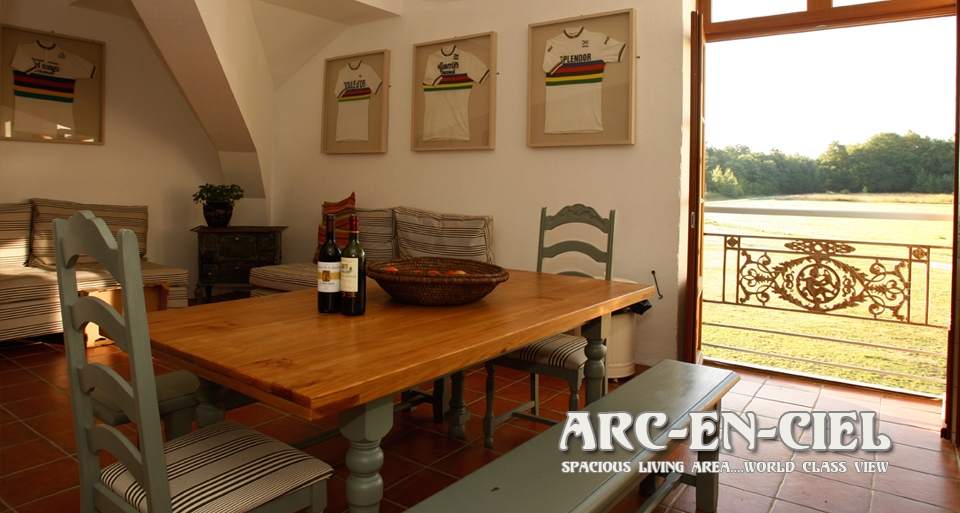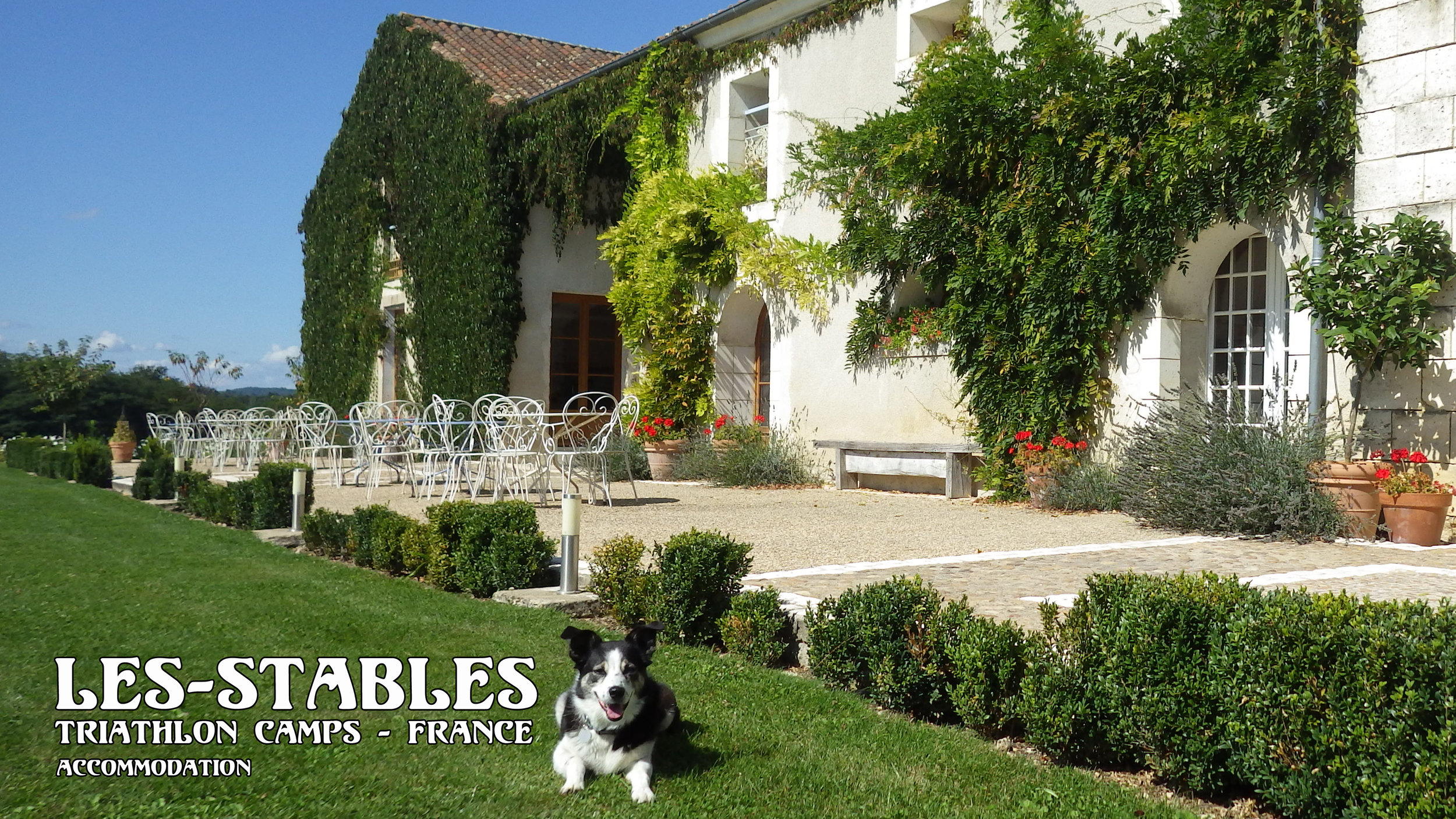 the pool
If you love swimming you will never ant to leave the pool. Set amongst the woodlands and wild meadows it is hard to think of a better setting. Open 24/7 the twenty five metre heated pool is not just a great place to train but also a great place to just chill out after a hard session.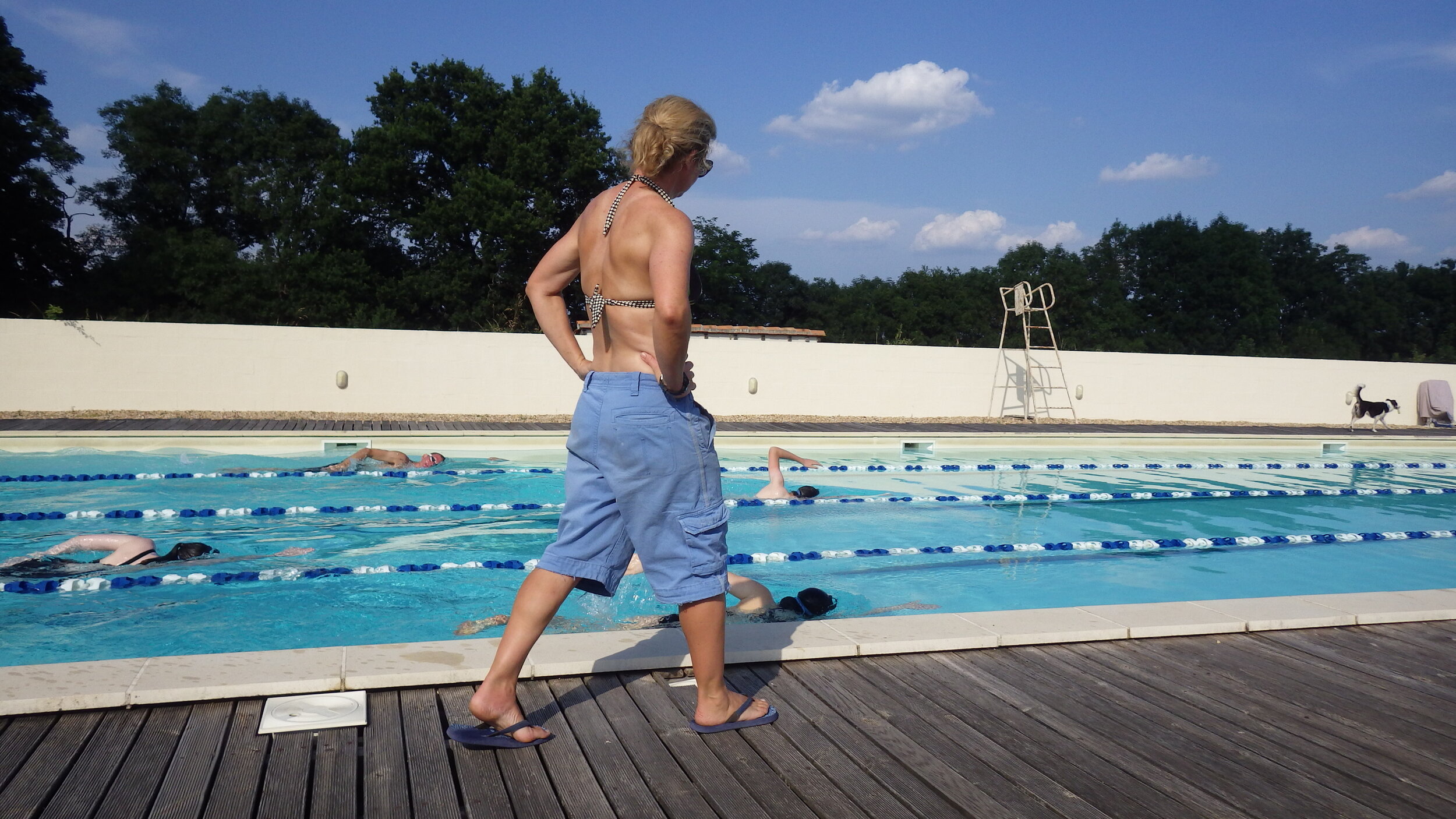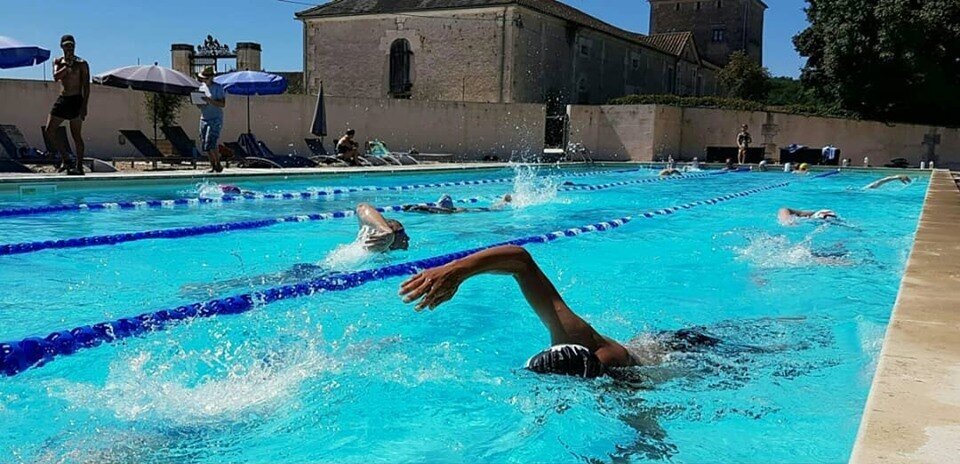 THE RIVER
There are not many triathlon camps that can boast they have their own river on site… apart from the training it is the perfect place to chill out and cool down after a long ride or run.
TV ROOM
In addition to the apartments we also have a television room to socialise in with darts, pool table and table football available for free for those who still feel the need for the competitive edge even when the training is over.
…AND LAUNDRY
There is also a laundry room for the more domesticated athletes…!!

The TV room also has free wifi available so you can keep up to date with all the social media, tweets, Instagram posts and facebook likes if you really have to… though you may decide once you are here that you don't really have the need… sometimes it's nice to escape the outside world!
BIKE STORAGE
We also have bike storage so you can feel safe and sound that your bike is secure when you hang up your wheels
GYM
We also have a small gym with loose weights, a multigym, a treadmill, two Wattbikes and a Concept II rower as well as a matted stretch area.